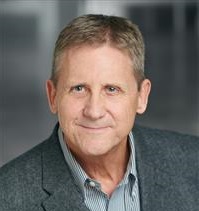 Professional Appraiser Qualifications
Dan Birchman received the degree of "Master of Business Administration" (MBA) from the University of Texas, at Austin. Specializations: Real Estate & Small Business; a master thesis paper: "Contemporary Appraisal Theory for Residential Real Estate".

Dan Birchman is a "Texas State Certified General - Real Estate Appraiser"; as well as, a "Texas State Licensed - Real Estate Broker". He has been active in the Austin & Central Texas Real Estate Marketplace since 1983. His experience includes real estate appraisals, construction, and brokerage of well over 10,000 properties within the Austin/Central Texas marketplace.

Dan Birchman is recognized by the State of Texas, various Courts of Law, Financial Institutions, Investors, Relocation Companies, & Federal Institutions, as an expert in matters of residential real estate "Market Value" and "Marketability", as well as, "The Home Buying Process" and "Buyer Agency"; and within the Austin/Central Texas Marketplace.

University Education Summary:

Texas A&M University:

Bachelor of Science (BS)
The University of Texas:

Master of Business Admin (MBA)
Texas State University:

Post Grad Studies: Land Planning & Environmental Mgmt
A Partial List of Specialized Education: The Society of Real Estate Appraisers courses 101, 102, 201, 202, Capitalization A & B, case studies, complex property, ethics, report writing, standards; various Appraisal Institute courses, to include USPAP, Case Studies, Report Writing, FNMA guidelines, Relocation Services, Litigation & Expert Witness, Construction, Property Inspections, and others; various UT/Austin graduate classes, Urban Land Economics, Development, RE Law, Contract Law, RE Finance, and others; various Texas State University graduate classes, Environment Policy & Law, Land Planning & Dev., Environmental Management, & others; various real estate classes with Texas A&M Center for Real Estate; and various classes & accredited designation programs from the Natl Assoc of Realtors, Texas Assoc of Realtors, local boards of Realtors, the SMU Law School, the FNMA, the HUD/FHA, and the Natl Assoc of Exclusive Buyer Agents.


Numerous real estate appraisal, brokerage, & construction seminars from various private & public educational sources; to include topics of construction, inspections, contract negotiations, negotiating strategies, agency law, contract law, relocation, new home site selection, taxation issues, homebuyer & consumer protection issues, homebuyer advocacy, litigation & expert witness testimony, site and subdivision development, septic & well systems, and others.

Professional Memberships & Licenses:

Texas State Certified General Real Estate Appraiser (TX-1320277-G)
Texas State Real Estate Broker (Lic #0333153)
Appraiser Member of the ERC (Employee Relocation Council)
RAC (Relocation Appraisers & Consultants) Active Appraiser Member
Broker Member of the National Assoc of Realtors, Texas Assoc of Realtors, & the Austin Board of Realtors
Senior Certified Member & past Board of Directors Member of the National Assoc of Exclusive Buyer Agents
GRI designation from TAR (Texas Association of Realtors)
ABR designation from REBAC (Real Estate Buyer's Agent Council)